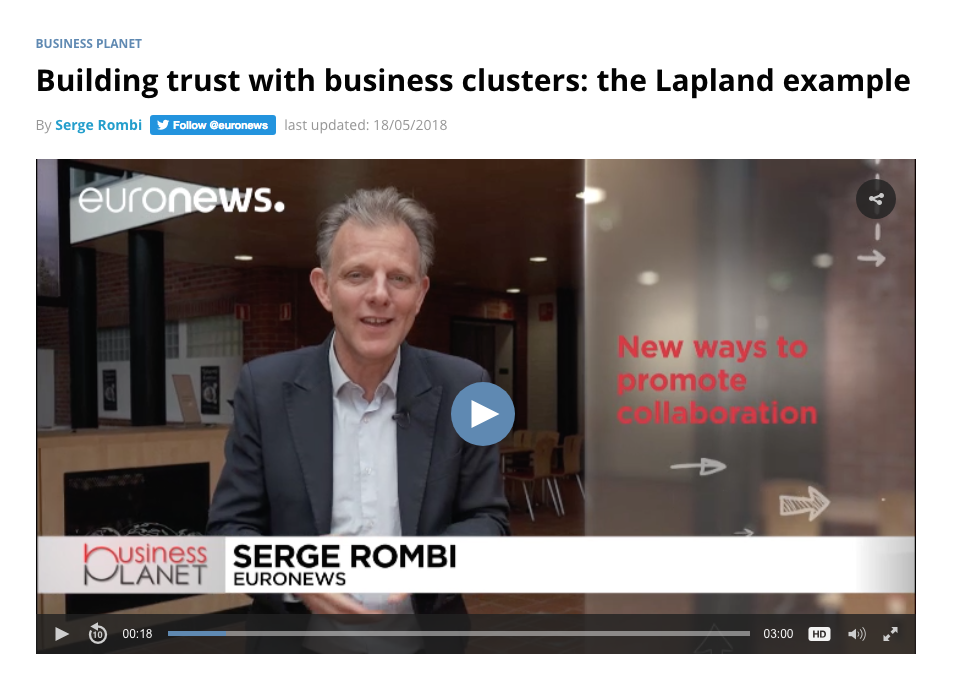 Euronews visited Digipolis at the beginning of May to record an episode for the Business Planet series. Watch the episode at the Euronews website.
Palsatech CEO Mika Alasuutari and Digipolis Program Manager and The Arctic Industry and Circular Economy Cluster Project Director Kari Poikela were interviewed for the program.
Business Planet is a series that focuses on success stories of SMEs. Each episode is aired 15 times in 164 countries, so global positive visibility for the Kemi-Tornio region cluster is guaranteed!