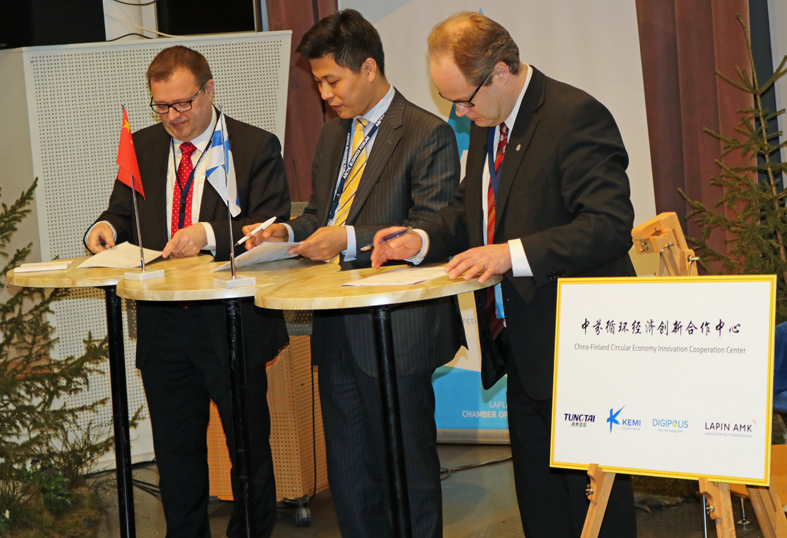 The City of Kemi, Digipolis Oy and the Chinese Tungtai Group signed an agreement today in the context of their 2017 letter of intent to develop an innovation collaboration platform for the circular economy.
"The collaboration involves the development of circular economy investments, product development and training cooperation both in Kemi and in China.
The aim is to bring together projects and investors and to create new operating models, among other things, for the development of eco-industrial parks and the creation of new circular economy products. Lapland University of Applied Sciences and the operations of the Circular Economy Centre established in Kemi will also be heavily involved in the collaboration," stated Tero Nissinen, mayor of Kemi.
The agreement was signed at the two-day Arctic Business Forum. The event, organised by the Lapland Chamber of Commerce, was at this time staged at the Kemi Cultural Centre.